Back in September 2013 I received an email from graphic designer Gemma Alderson of Visit Blackpool kindly asking to use one of my photographs from Blackpool Airshow 2010. She wanted to feature it along with some written copy about Blackpool's annual airshow display across a double page spread in the Blackpool Destination Guide 2014.
Gemma found my photograph of the Breitling Wingwalkers on my Flickr page (if you have a Flickr account feel free to add me) and had some very kind words about my work. I'm always keen to help promote Blackpool in anyway I can (plus I'm a sucker for flattery!), so I agreed to my photograph being used in the Blackpool Destination Guide. I received my copy of the guide a couple of weeks ago and last night I finally got round to photographing it in the studio so that I can share my work with you all.
Request your copy of the Blackpool Destination Guide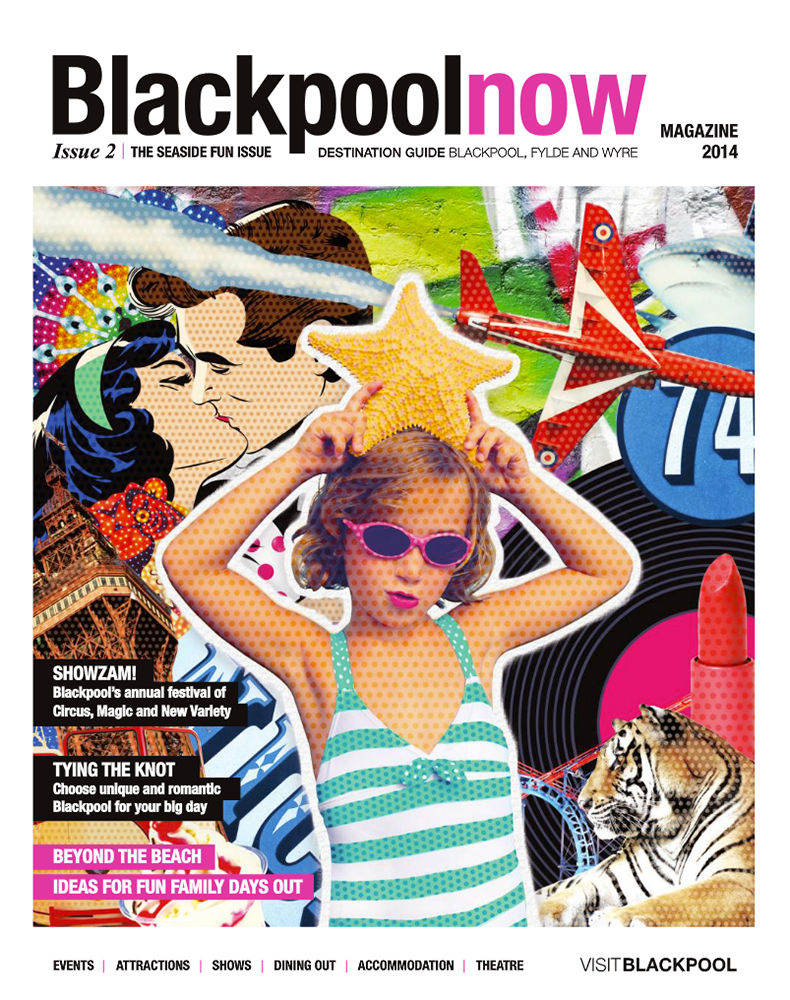 Front Cover
Blackpool Destination Guide 2014
Would you like your own copy of the Blackpool Destination Guide? It's really easy to get your hands on the guide and if you want to know everything Blackpool has to offer throughout 2014 I can't recommend it highly enough.
All you need to do is head over to the Visit Blackpool website and request one by filling in the form. If you can't wait for the postman to deliver it you can view the guide online too.