Have you ever witnessed starling murmurations in Blackpool? I'm hypnotised whenever I see a murmuration of starlings and, some may say, obsessed with documenting the behaviour of these gregarious birds as they flock to Blackpool in vast numbers to roost during the autumn and winter months.
Over the past eight years I've captured countless murmurations for my award-winning wildlife photography series Starlings Above, and now, with the starlings season already underway, I thought it was time to share a selection of my latest photos and video footage of starling murmurations in Blackpool.
You may remember that I created a short film entitled Murmurations which explores this amazing natural phenomenon through the medium of video which I captured with my beloved Canon EOS 5D Mark II.
Starling Murmurations Video
This recent video clip of a starling murmuration at Blackpool's North Pier is a sneak peak of what I've shot with the aim of remastering my murmurations video with new footage in the coming months.
The common starling is one of my favourite wildlife subjects to photograph. Their swarm behaviour creates complex and beautiful shapes silhouetted against the sky, a phenomenon called sort sol ("Black Sun") in Denmark – where huge flocks of starlings can be observed over the seaward marshlands of Tønder and Esbjerg.
Here in Blackpool, the best place to see starling murmurations is North Pier. You can see them elsewhere on the Fylde coast, but if you want a vista full of starlings North Pier is definitely the place to go.
Since the beginning of November I've spent almost every weekend photographing starlings and, with hundreds of new images to choose from, selecting my favourite photographs has proven incredibly difficult. Below are some of my favourite starling murmurations captured over the past few months.
Starling Murmurations in Blackpool Photography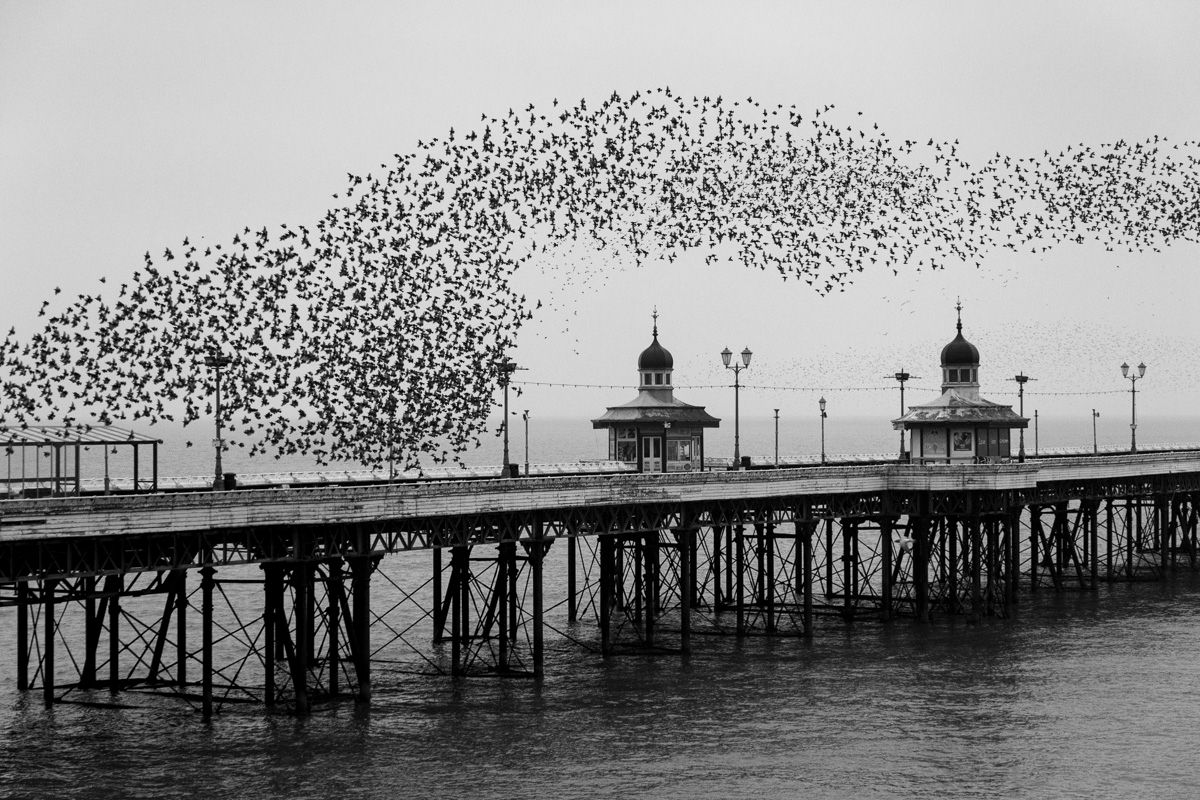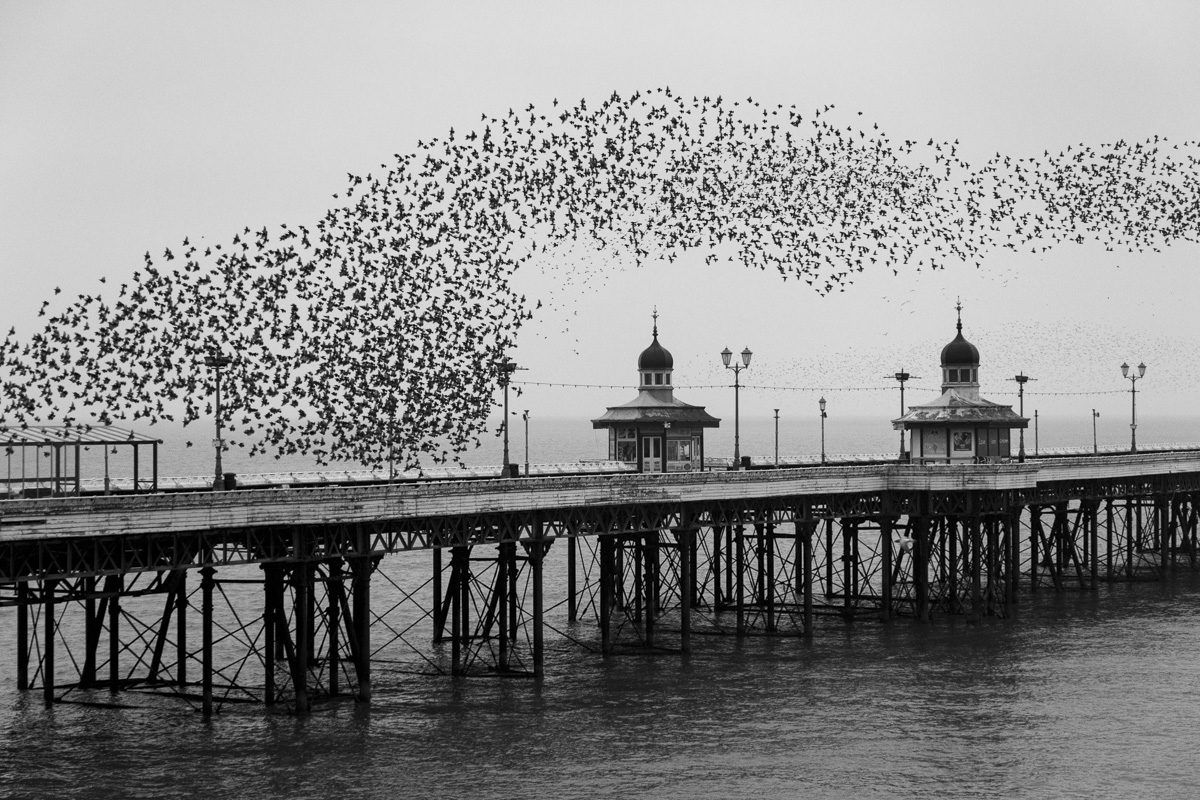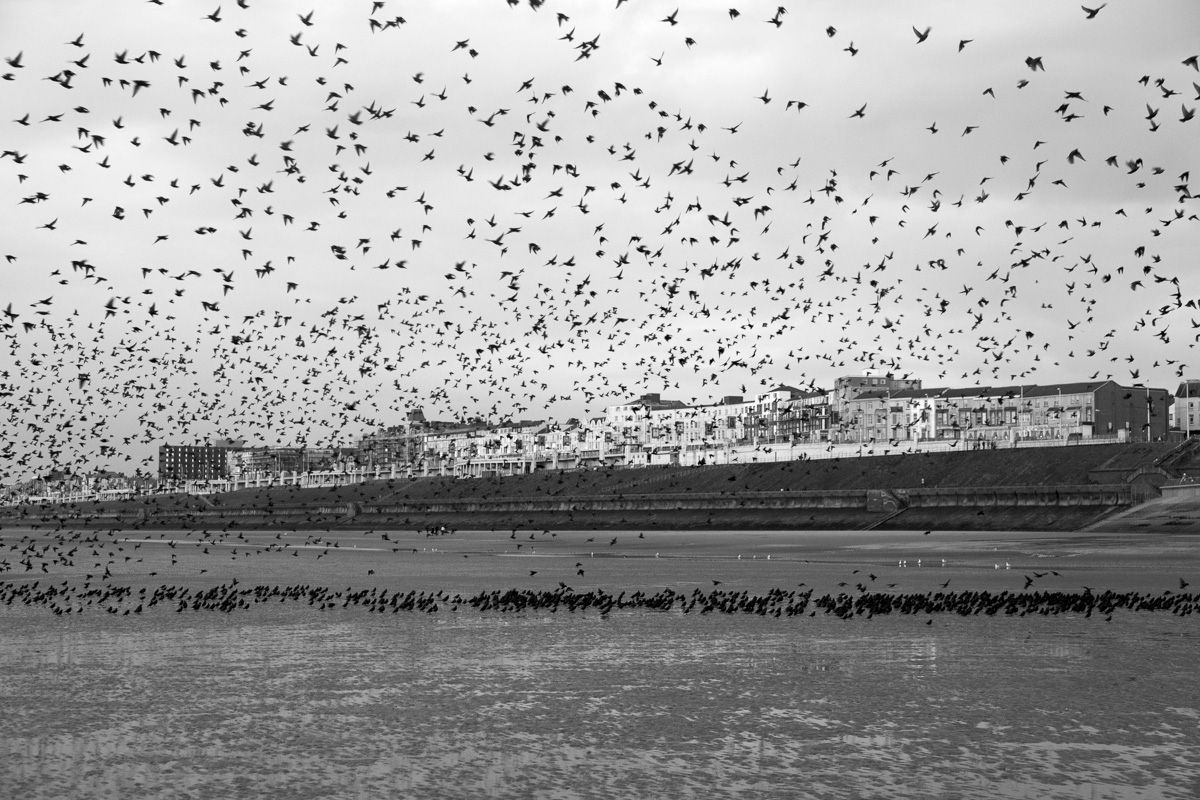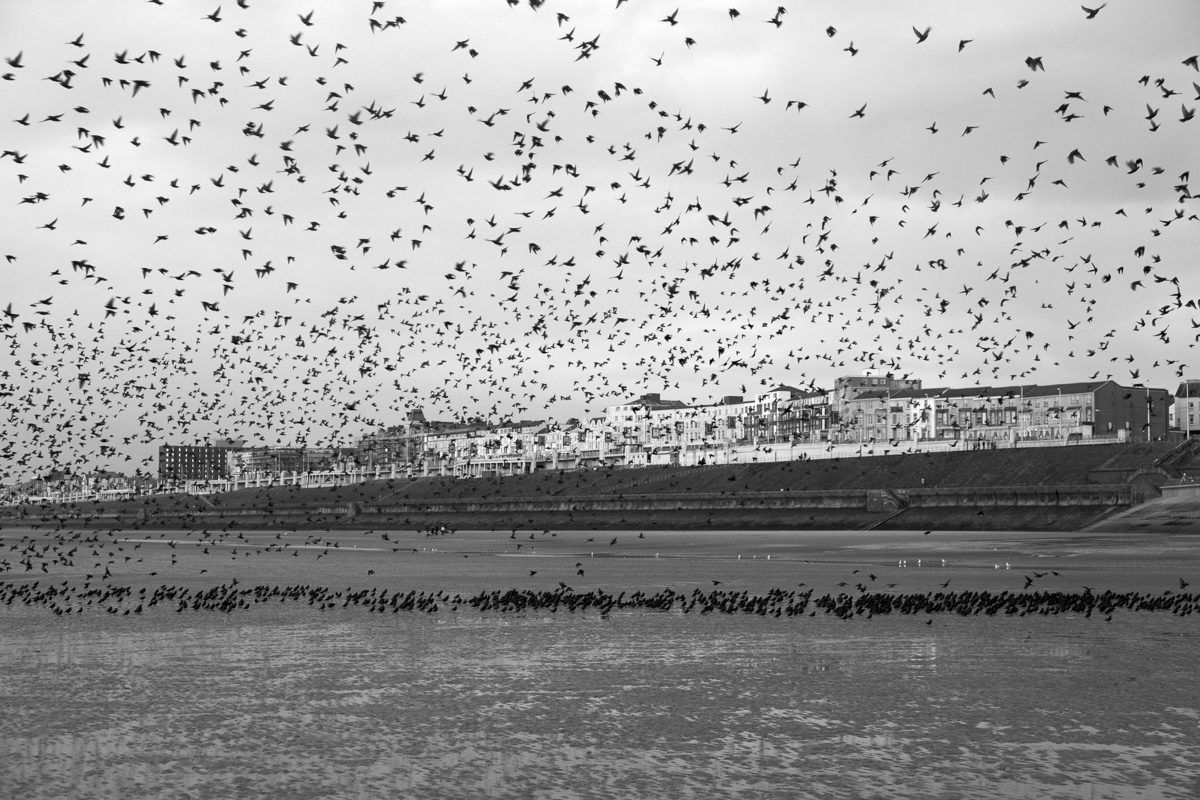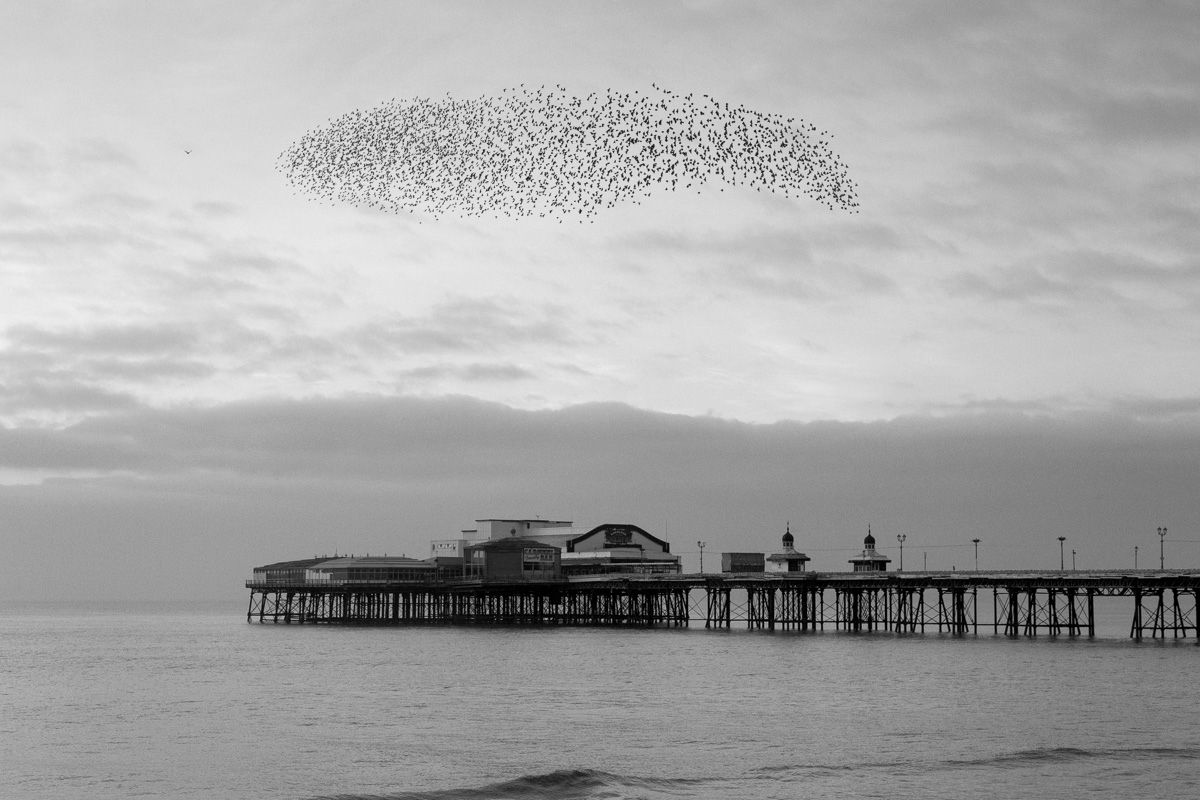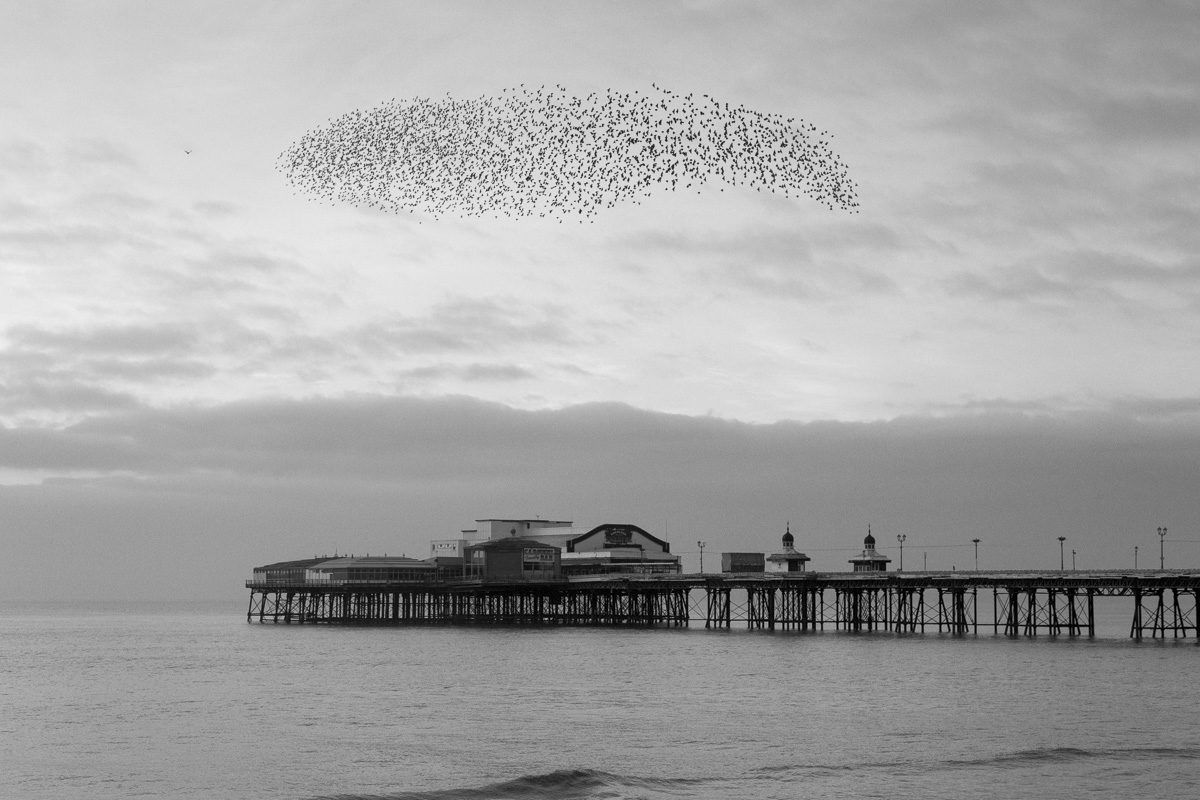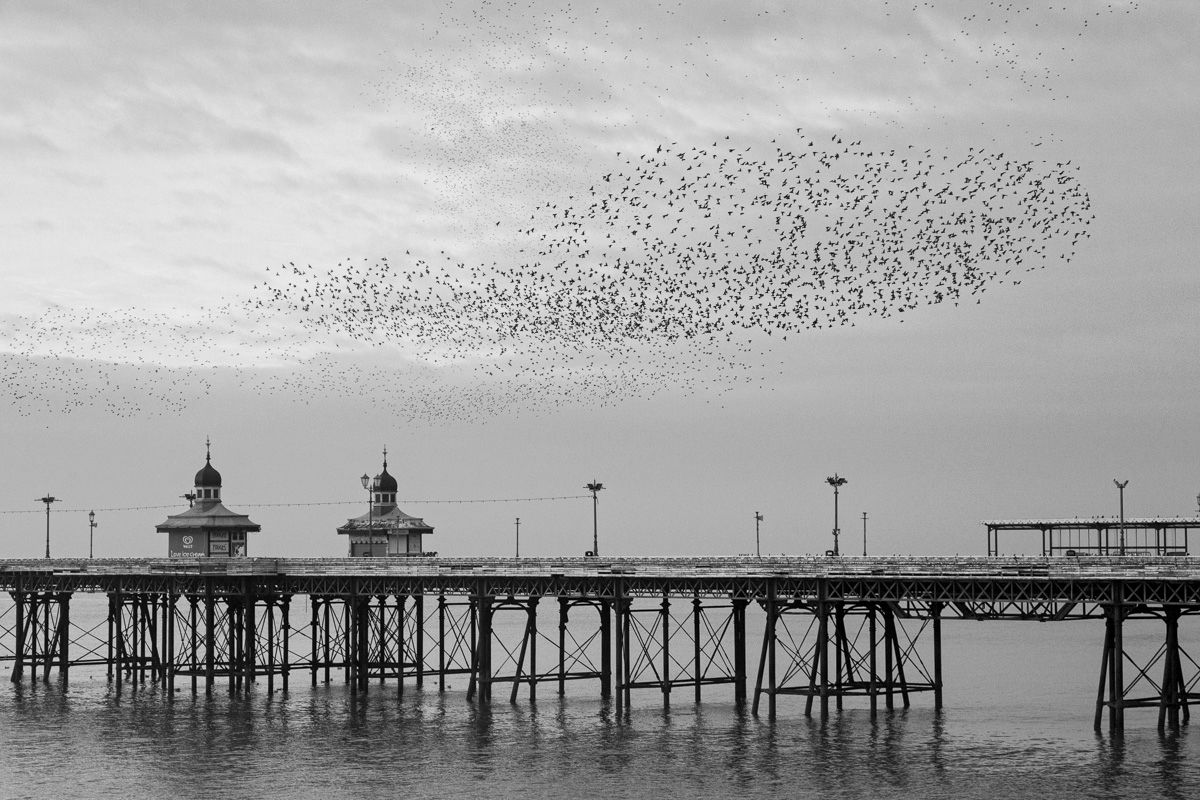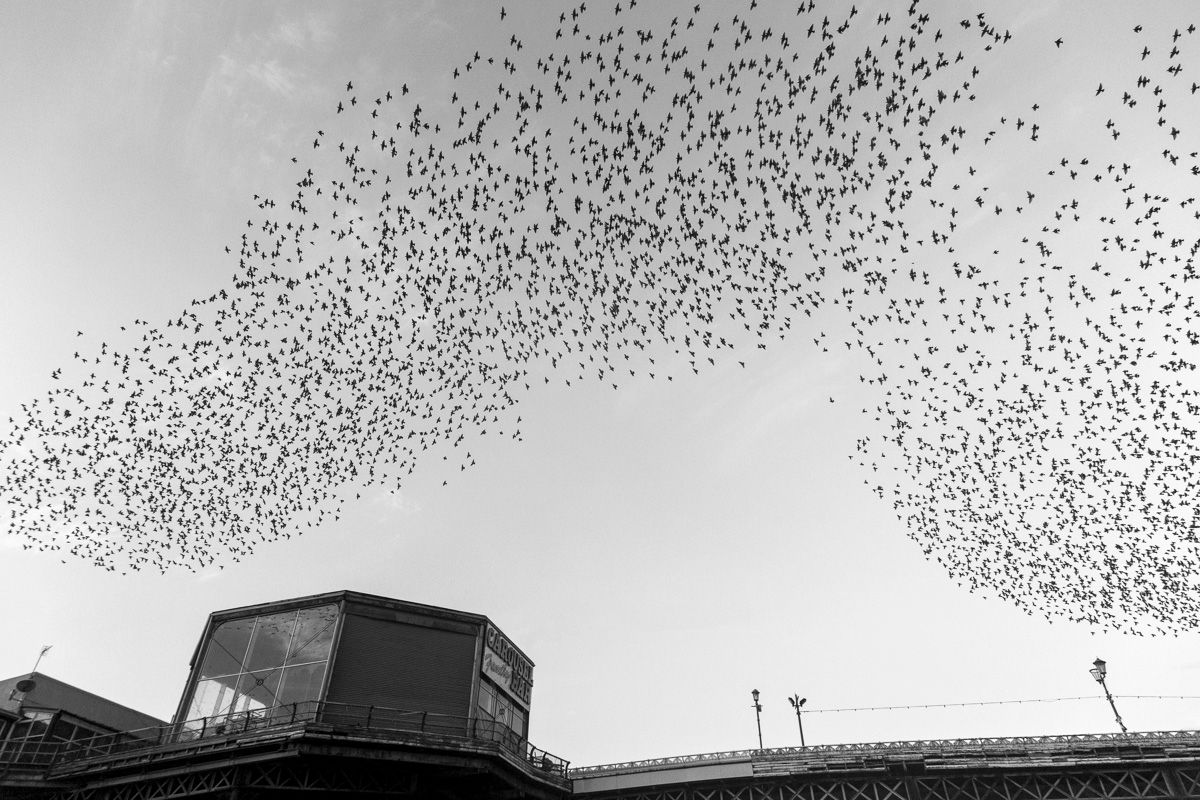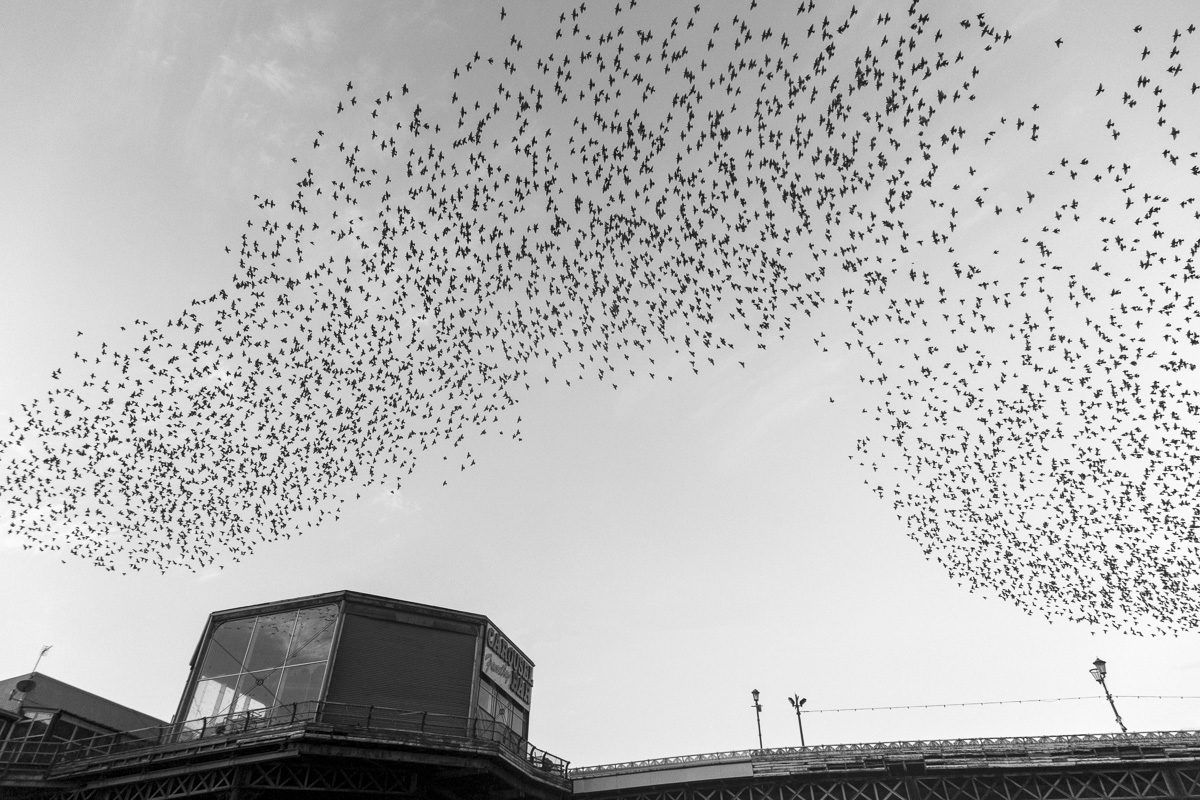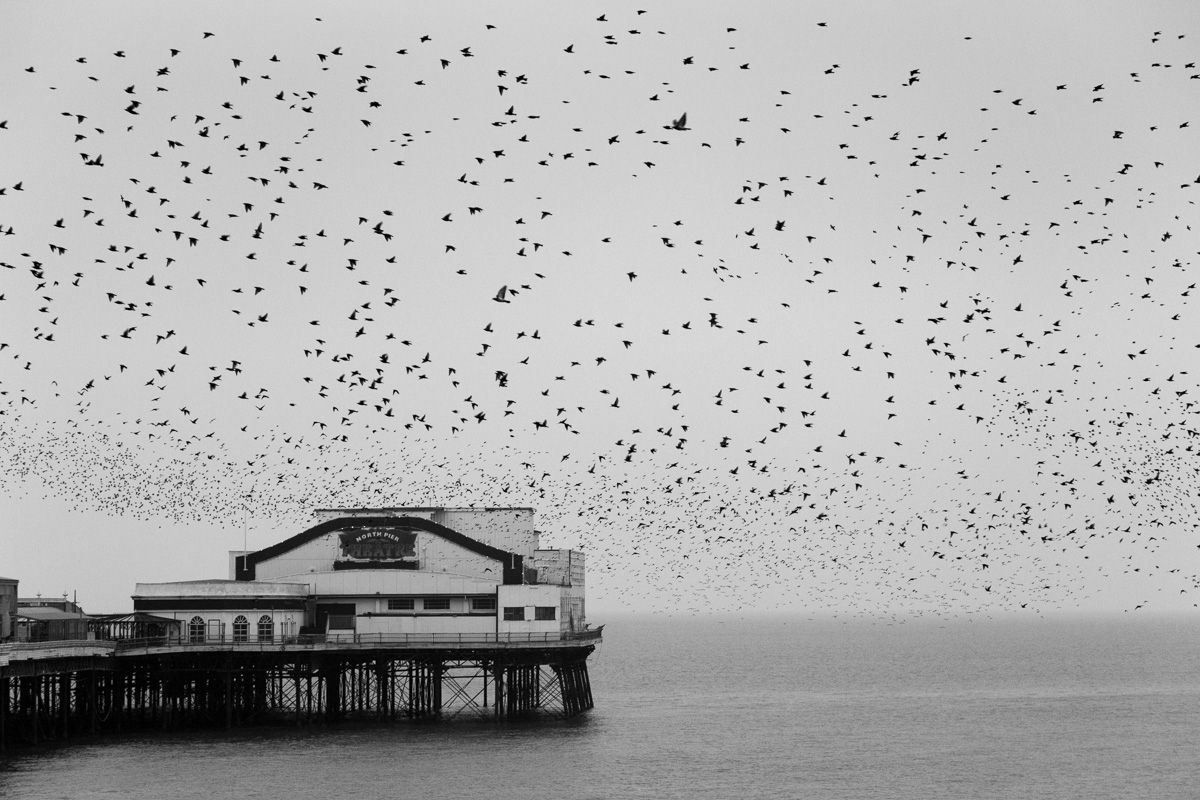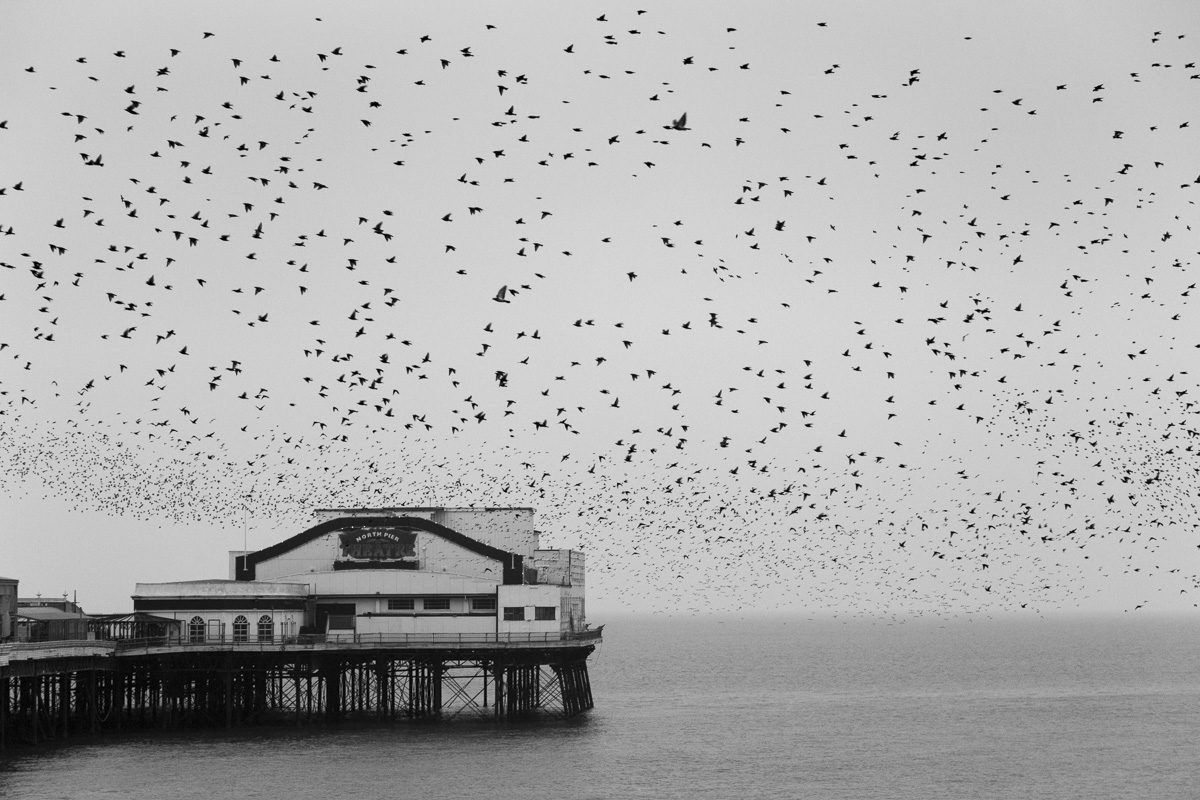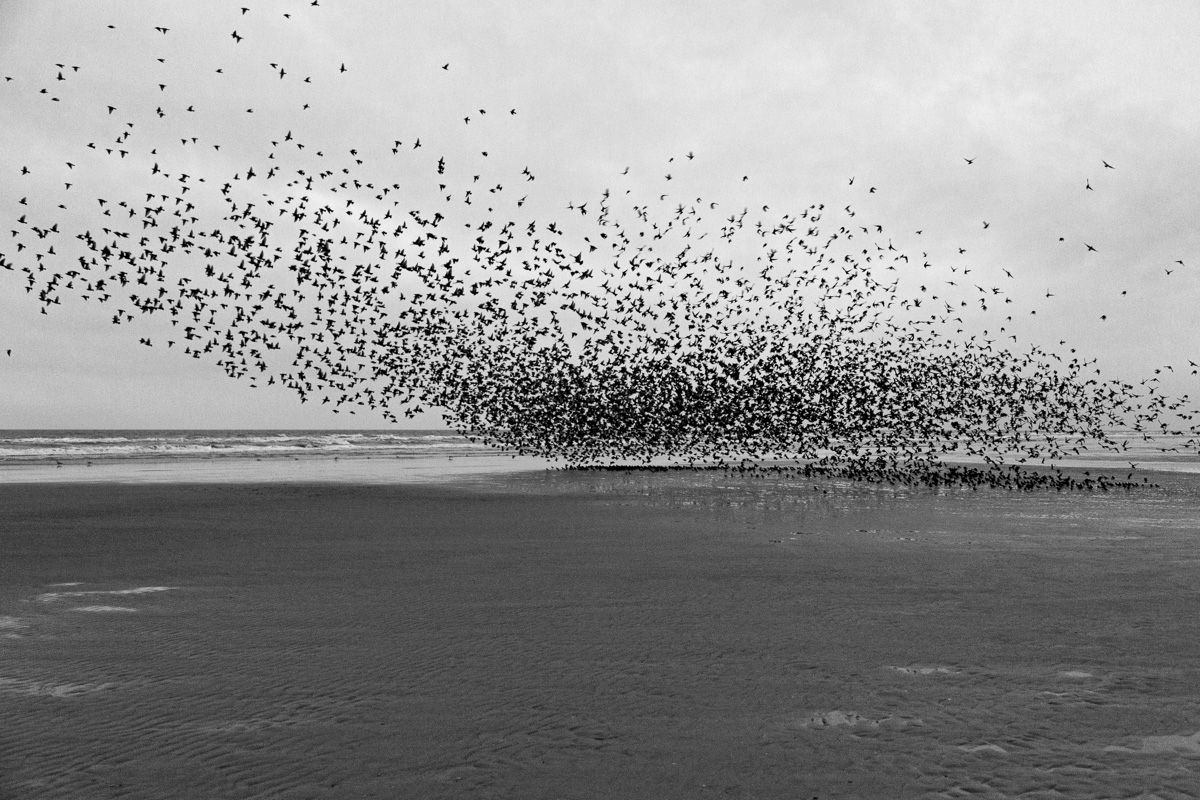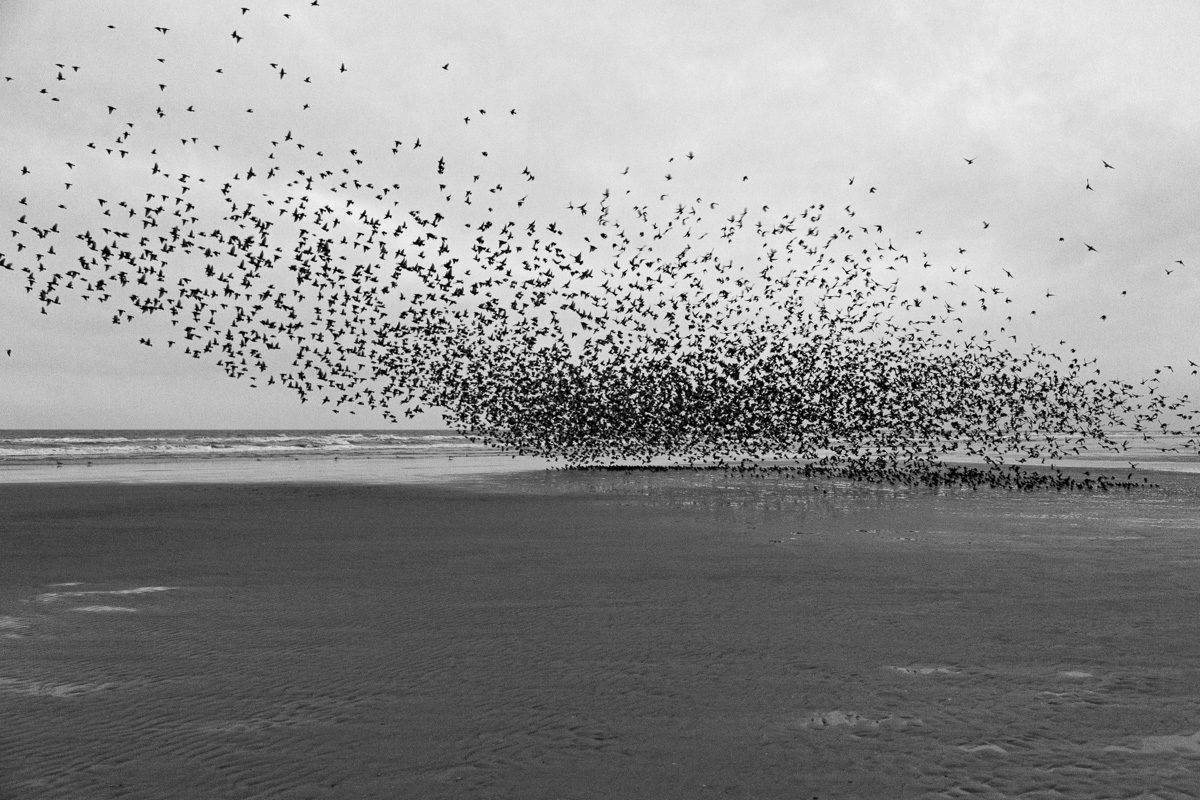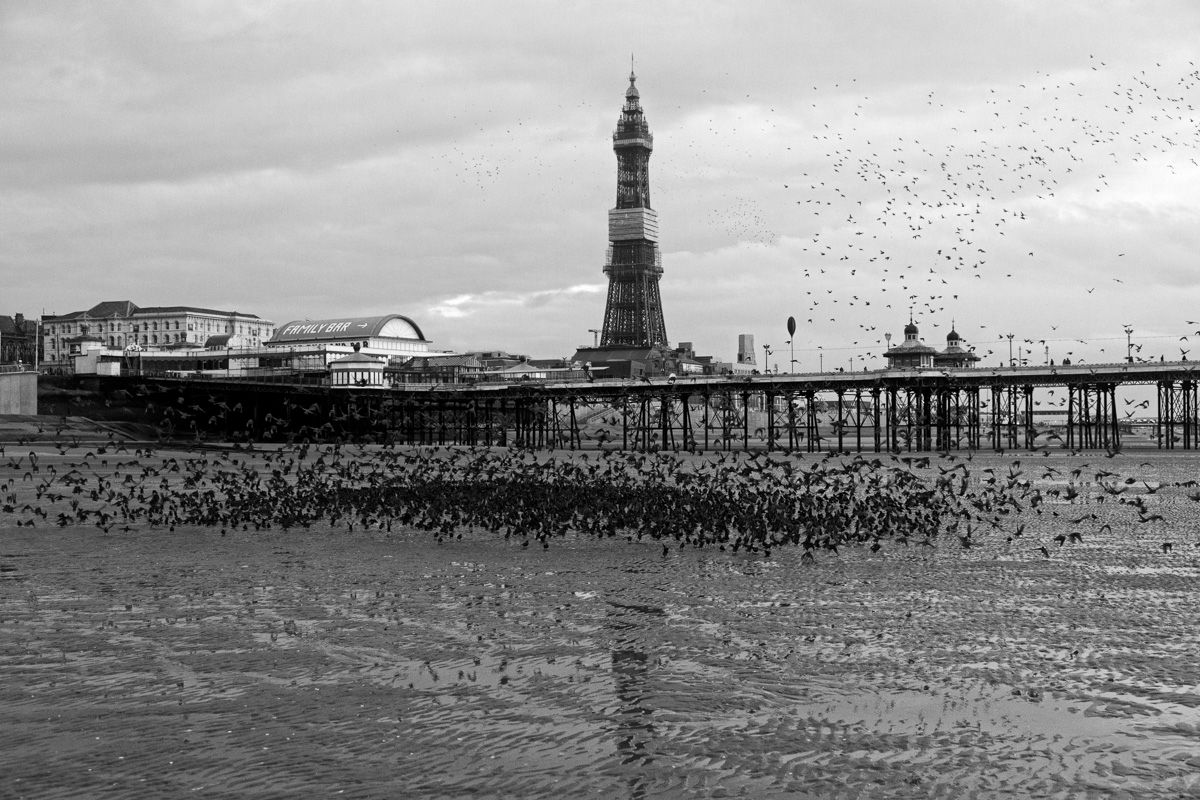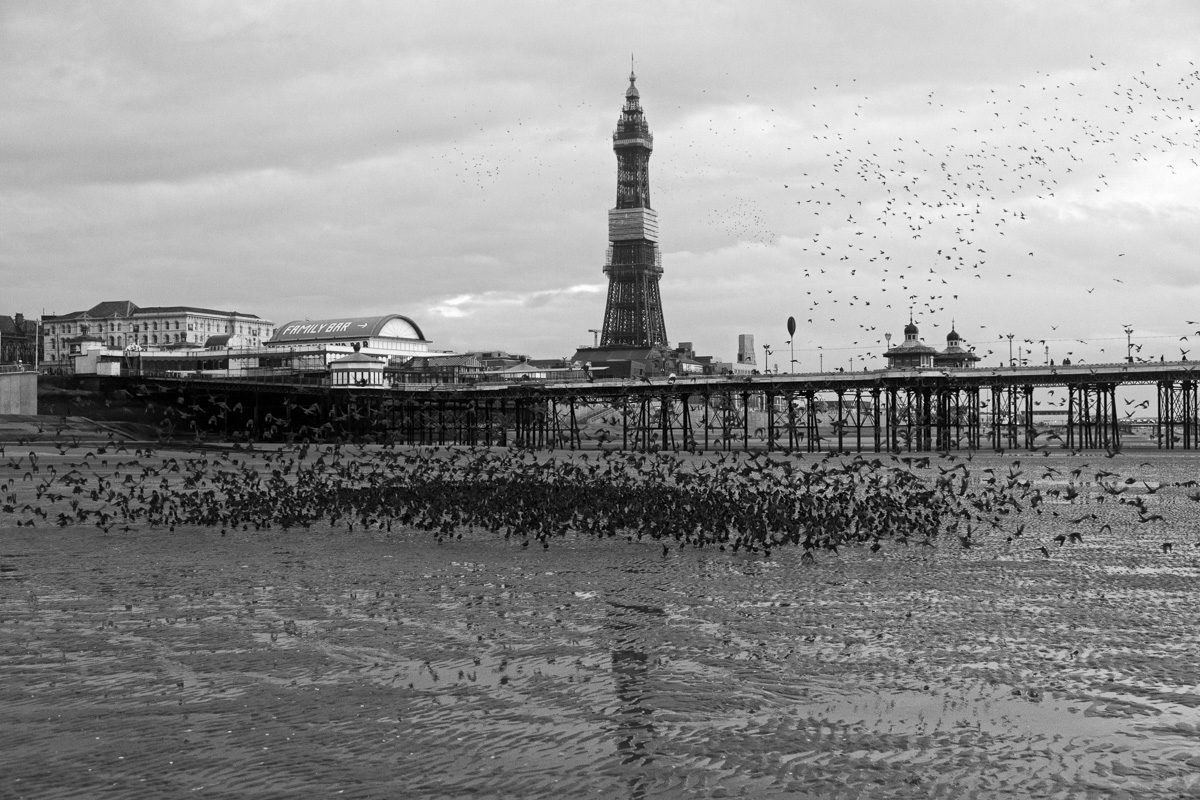 5 Facts Related To The Common Starling
'Murmuration' refers to the sound of rippling wings in a flock of starlings when they create these spectacular displays.
Starling's have a quick reaction time of under 100 milliseconds compared to the average human's 250 milliseconds.
When European starlings molt their feathers in the autumn, the new feathers have white tips.
Female starlings are known to deposit eggs into the nests of other starlings. This behaviour is known as brood parasitism and is found in only 1% of bird species.
Smaller than blackbirds, with a short tail, pointed head, triangular wings, starlings look black at a distance but when seen closer they are very glossy with a sheen of purples and greens.
Have you seen starlings in Blackpool? What do you think of them? Please leave your comment or links to your own photographs below, I'd love to see them. If you like my photographs of starling murmurations in Blackpool visit my Starlings Above photography gallery.
For over a decade I've documented the hypnotic behaviour of hundreds of starling murmurations at North Pier in Blackpool. There is an innate beauty in the way these gregarious birds fly together, creating huge shape-shifting murmurations silhouetted against the sky, which I'm infatuated with documenting with photography.
Starlings Above is a constantly evolving photography project with new images from the series shortlisted in Bird Photographer of the Year 2015, the British Wildlife Photography Awards and published in Coast Magazine.
In 2009, I won third place in the Fine Art/Natural History category of the Sony World Photography Awards with four images from this series and published in the winner's book before the work toured the world with an exhibition.
Related terms: Murmuration of Starlings, Roosting Starlings Photos, Blackpool Starlings, Starling Murmuration Vimeo, Flock of Starlings, Starling Murmuration Secrets, Science of Starling Murmurations