Walk along the promenade near Blackpool's Central Pier and you're likely to encounter a living statue, one of a number of street performers providing light entertainment for the tourists.
Blackpool is synonymous with providing popular entertainment for the masses, but I want to explore what is available on street level (there is more to the town's 'pleasure identity' than Blackpool Pleasure Beach and Blackpool Tower.
This location around Central Pier is a popular hot spot for local street vendors, performers and beggars as there are usually many passers-by along the promenade. I came across this living statue after I'd had a look around central pier and thought he made for an interesting photograph.
After I shot a few candid photographs from across the street, the living statue noticed me, but once I had been spotted, I crossed over to put a couple pounds in his box to say thanks for letting me take his picture. He posed for a few photographs, but my favourite is this image taken before I was noticed.
Blackpool Living Statue Photography Print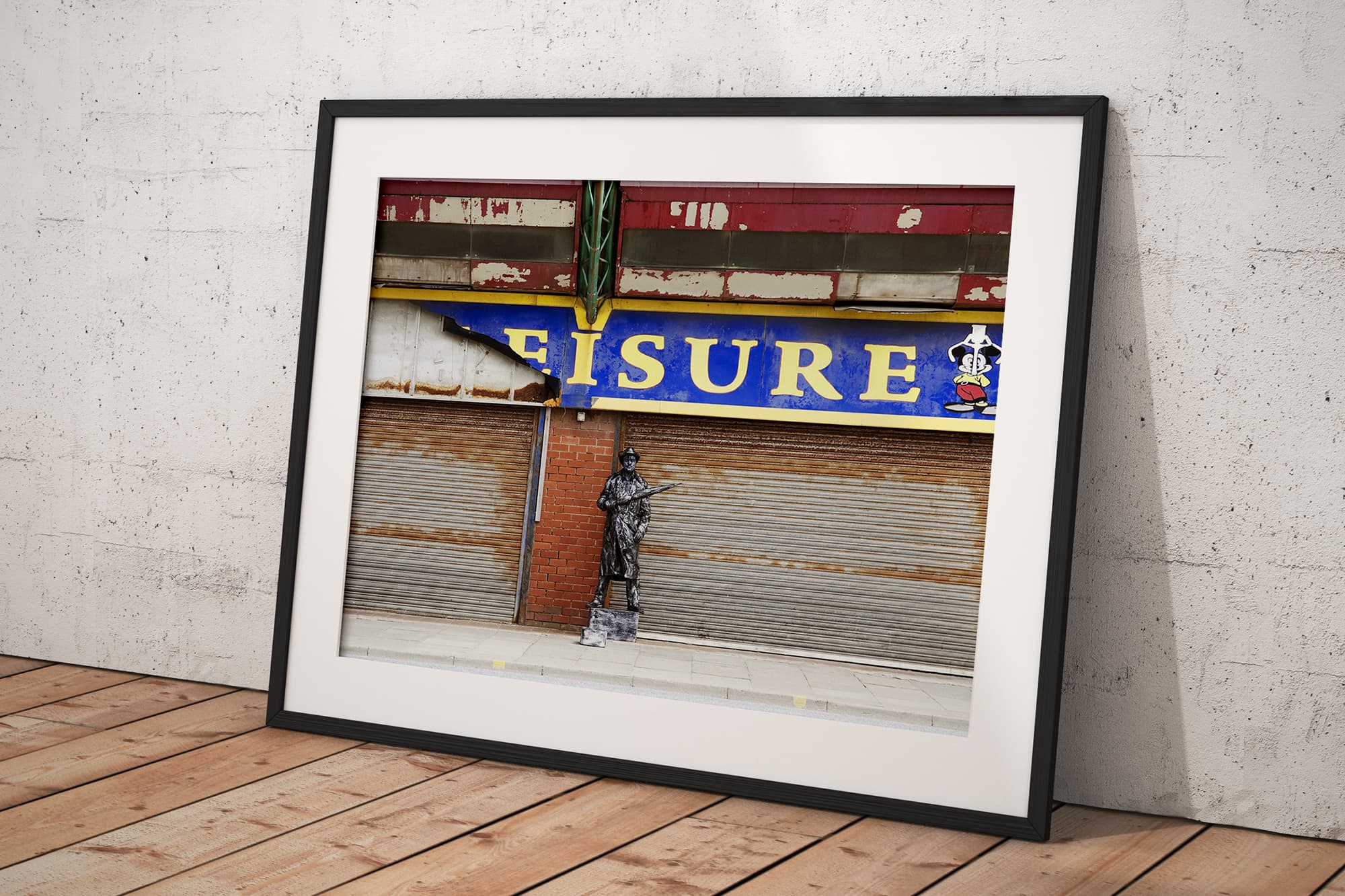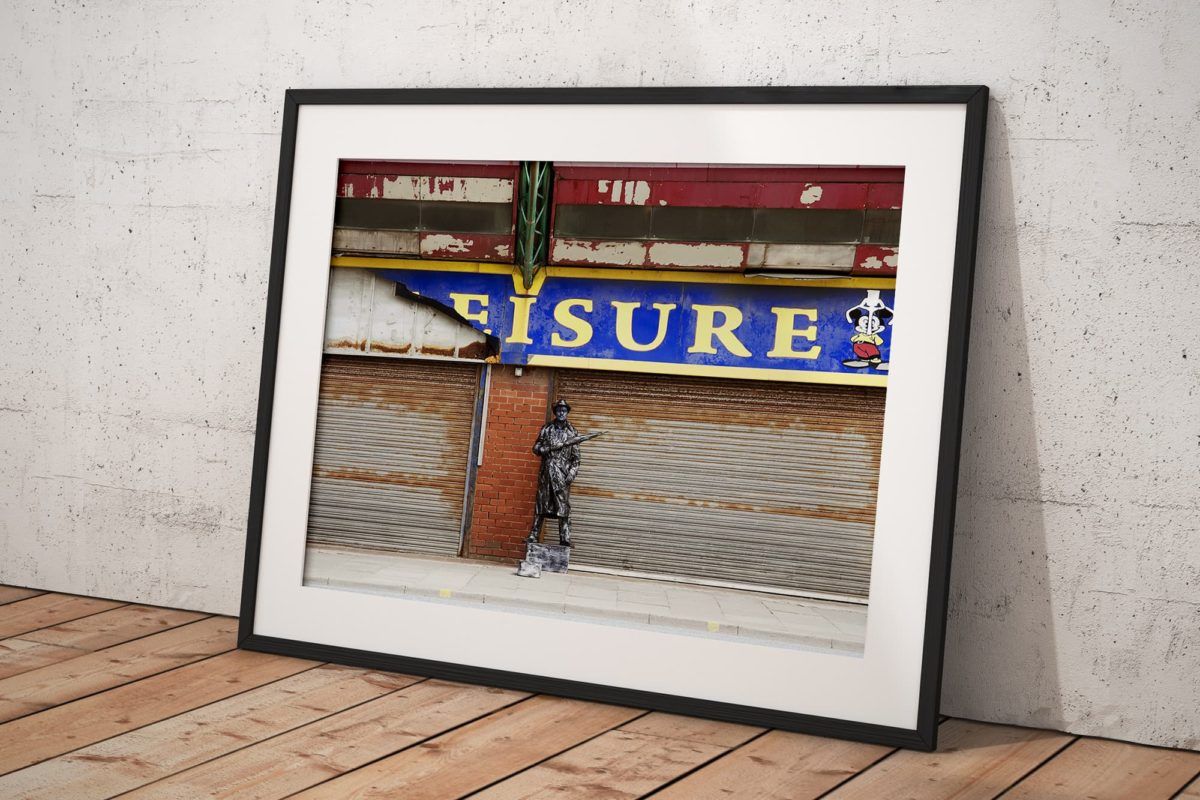 Photography prints from Yannick Dixon Photographic Works are the perfect way of starting an affordable art collection of your own or as a gift for that special someone in your life.
These high-quality prints are professional printed to the highest photographic standards using the Giclée printing process.
One More Thing…
When I redesigned my photography website back in 2014 I thought it'd be a nice surprise to place never-before-seen photographs into my old blog posts for people just like you to find.
The living statue is one of the earlier photographs from my Blackpool: An Unimagined Space? series and so I went back into my photography archives to find an extra photograph to share with you.
If you like the photographs featured on this post please share them with your friends and followers online.
As always, if you have any questions or wish to leave a comment I'd love to hear from you.